Music, Movies and Culture
Below are some of the Music, Movies and Cultural activities facilitated by BigDog Support services.
All of our activities are easily modified for all levels of ability.
Community Radio
Learn how to be a DJ, play your favourite music or read the weather or NEWS on our local community radio FM102.7.
Drum Therapy
Our African drum classes are full of fun, music and energy!
Feel the Beat
Music and movement for all abilities, we often incorporate our participants and staff on drums, piano and guitar during these jam sessions.
Movie Afternoon
No better way to relax after a busy week at BigDog doing lots of activities than to have a lazy Friday afternoon watching a movie with friends and enjoying some on-site prepared snacks and beverages.
Saturday Night Disco
Have fun, socialise with good friends and get your groove on. Our quarterly Saturday Night Disco welcomes family and friends to attend alongside our regulars. Disco admission cost includes dinner.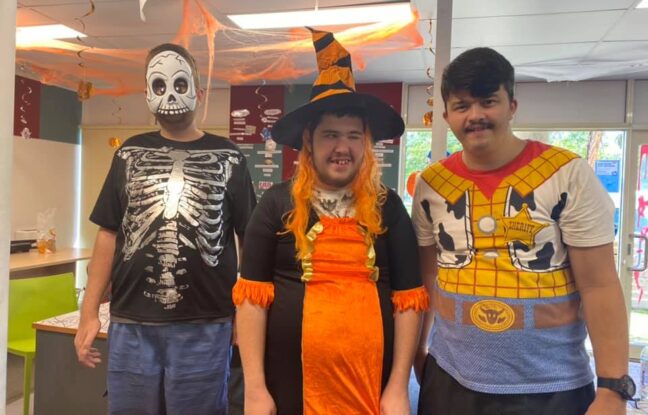 Also in Social Activities
Great staff, interesting activities. My son loves BigDog.
Mandy Hall Hartfiel